Larry Fitzgerald needs a QB just as much as I need the Final Season of Game of Thrones to start tomorrow. Basically, it needs to happen now.  I'm not saying that in order for Fitz, who is a sure fire 1st ballot Hall of Famer to be successful he needs a great QB.  He has proven to be more than great with guys like Jeff Blake, Drew Stanton, John Skelton, and Blaine Gabbert at the helm. However, with Carson Palmer retiring, the Cardinals whiffing on free agents, and not to mention drafting a suitable replacement…"COUGH"- Deshaun Watson!!!…the Cards owe it to Fitzgerald to end his career with a chance to make it at least back to the postseason, where in the past he has shone, and should have been already in my opinion a Super Bowl Champion and Super Bowl MVP. (SUPER BOWL XLIII vs. Pittsburgh)
The fact that the Super Bowl this year was in Minnesota, Larry Fitzgerald's home state, I was rooting for the Cardinals to make it to the big game, especially this year due to those circumstances. The key is to not look back, but not look too forward either. The Cardinals contain a roster of immense talent. Talent can only get you so far though, as injuries are a major part of sports and in football you can't always be like the Vikings, who lose their top QB and RB and finish 13-3.
The numbers do not lie. The Cardinals team success is predicated on having a QB that can deliver the ball to their playmakers. Obviously, David Johnson going down Week 1 vs. Detroit stopped the train before it could really get off the tracks. Now with two-time Coach of the Year Bruce Arians retiring, the fate of the Cardinals is now all of a sudden up in the air, and it is not a given for them to make the playoffs given the top to bottom competitive NFC West.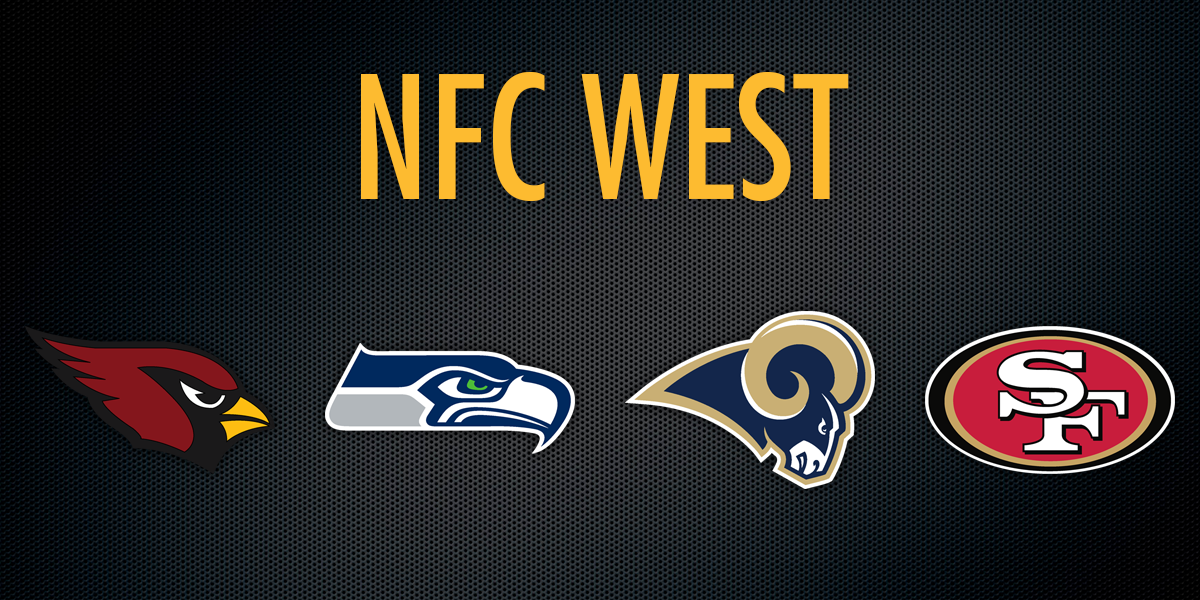 The Rams drafted their franchise signal caller in Jared Goff, the Seahawks obviously have MVP candidate, and Super Bowl Champion Russell Wilson, and now even the 49ers found their guy in Jimmy Garoppolo who was traded from New England, and who I also thought the Cardinals should have traded for.
So who will be taking the snaps from center come the 2018 for the Bird Gang? Alex Smith was a rumored target, but he was recently traded to Washington from Kansas City. Does that mean that Kirk Cousins is now the desired target? He may want huge money. I've heard rumors of Case Keenum and Nick Foles due to their 2017 season/postseason success. Would the Cardinals be satisfied with what they already have? I certainly hope not. For the Cardinals, just like the Cleveland Cavaliers this season before the NBA trade deadline, a move definitely needs to be made.
What the Cardinals need to do for themselves, for the fans, and for Larry Fitzgerald is to find a QB who is hungry the way Kurt Warner was. I know there aren't just former MVP, Super Bowl Champion and soon to be Hall of Famers just floating around out in the free-agent stratosphere, but who would not want to throw to Larry Fitzgerald? Who would not want to hand the ball off to David Johnson? Who would not want to play indoors in a great stadium backed by a very good defense with Pro Bowl talent all over the place?
Football is the ultimate team sport. The game has changed in many ways similar to fantasy football. One year you need Running Backs, the next Wide Receivers, then Quarterbacks are en vogue, then this year it was the return of the workhorse running back again. The need for a QB is not in my estimation the most paramount thing for a franchise, but for this franchise, I believe wholeheartedly it is.
Trust is a undervalued commodity and very much a necessity for a QB/WR combo. If those two positions are not in-sync or on the same page, the results can be disastrous. If this past year told us anything, its that guys like Blake Bortles, Case Keenum, and Nick Foles can lead franchises that are hungry for victory and thirsty for success. But most astonishing of all, they are not "name brand". They probably won't demand a huge salary like guys like Cousins would. They simply have very good coaching, very exceptional defenses, and the attitude and moxy that a serviceable, reliable, and talented QB needs to possess.
Arizona needs that. Larry Fitzgerald deserves that. Make it happen Mr. Bidwell. Find a Quarterback that has the hunger, and the desire, and pair him with arguably one of the top wide receivers this game has ever seen.
Cardinals Sign David Johnson to Contract Extension
The Arizona Cardinals have signed running back David Johnson to a three-year, $39 million contract extension, according to ESPN's Adam Schefter.
Johnson's new deal could be worth "up to" $45 million, and $30 million guaranteed will be due at signing, with incentives and will keep Johnson in Arizona through the 2021 season.
Cardinals Release Scooby Wright
The Arizona Cardinals have released veteran linebacker Scooby Wright, according to NFL Network insider Ian Rapoport.
Wright, 23, will be subject to waivers since he has less than four years of NFL experience, creating the possibility that another team could put in a claim for him prior to him hitting the open free agent market.
Wright was promoted from the practice squad last season and only registered one tackle while being on the Cardinals' roster for ten games.
Cardinals D.J. Foster Suffers Torn ACL
Arizona Cardinals running back D.J Foster will miss the entire 2018 regular season after suffering a torn ACL, according to NFL Network insider Ian Rapoport.
Foster was signed off of the Patriots' practice squad last season and although he didn't play a lot last season, he had been impressing with his play this offseason, creating the potential for a role in the Cardinals backfield this upcoming season.
With Chase Edmonds, T.J. Logan, and Elijhaa Penny on the roster battling to make the team, Arizona has some decisions to make ahead of final cuts.